OUR TREE PLANTING CEREMONY
OFFICIAL OPENING
22.06.2015
This was the official opening of Tyabb Village Children's Centre, the community came together to plant a tree to celebrate this significant event. We decided to plant a Willow tree, as these trees are a common site in the Tyabb township and it is hoped that one day sooit will be big enough to cut a doorway into the foliage for children to play under.
Existing Families, joined those who were new, to set about preparing the soil for the children to place the tree in. Everyone took time to add thier bit of soil to the tree roots signifying thier contribution to the growth of a new future for this little Children's Centre.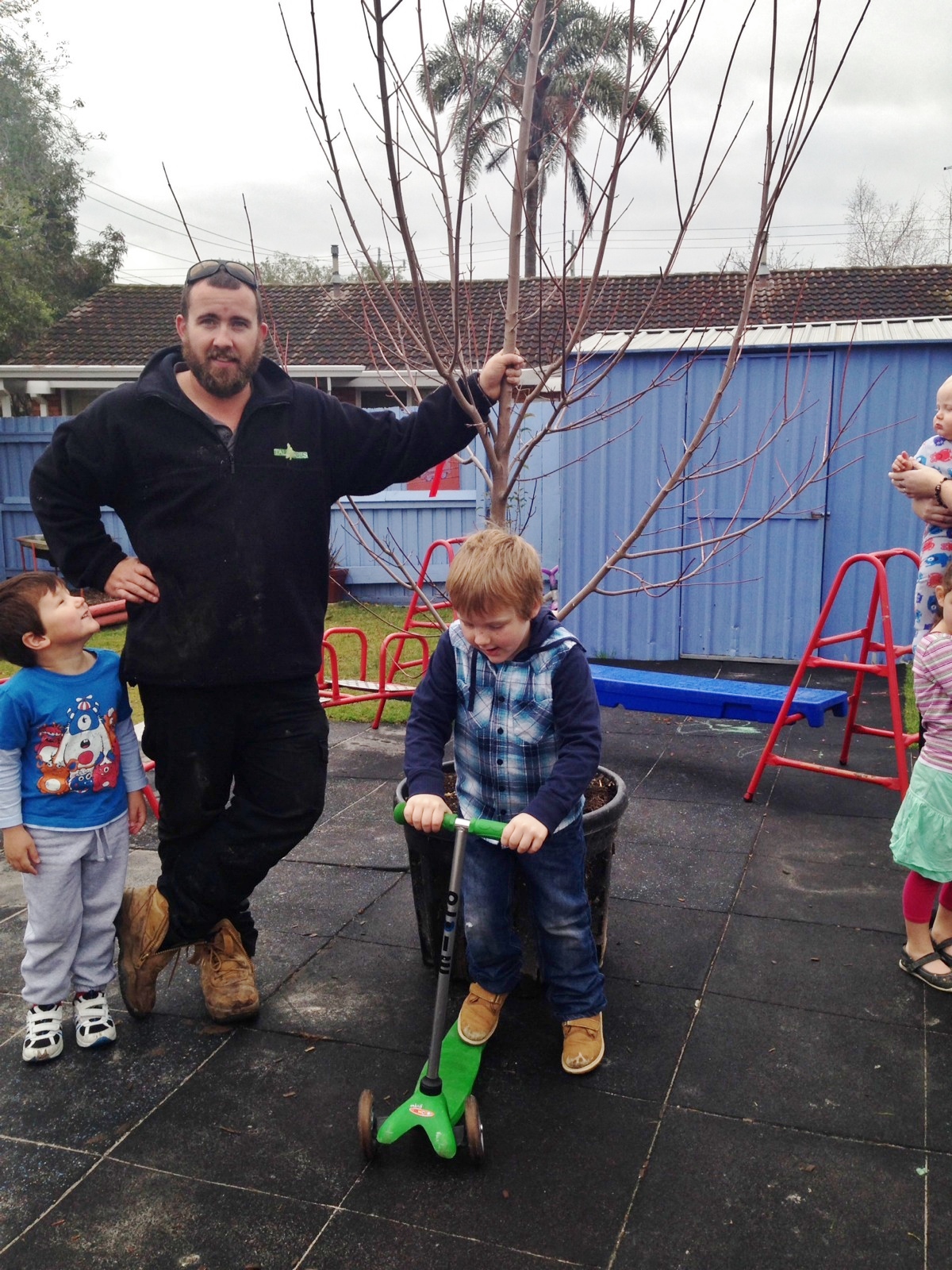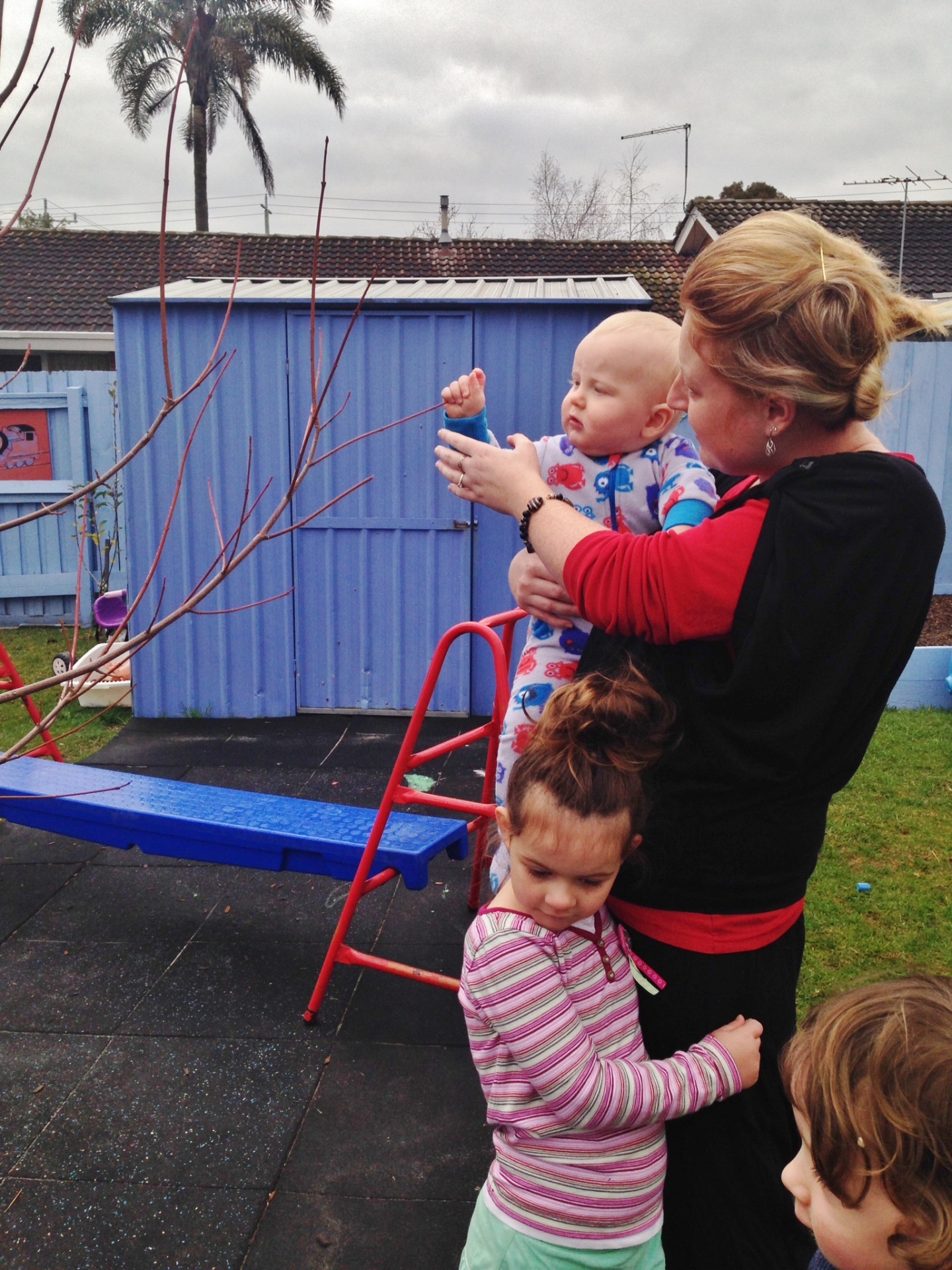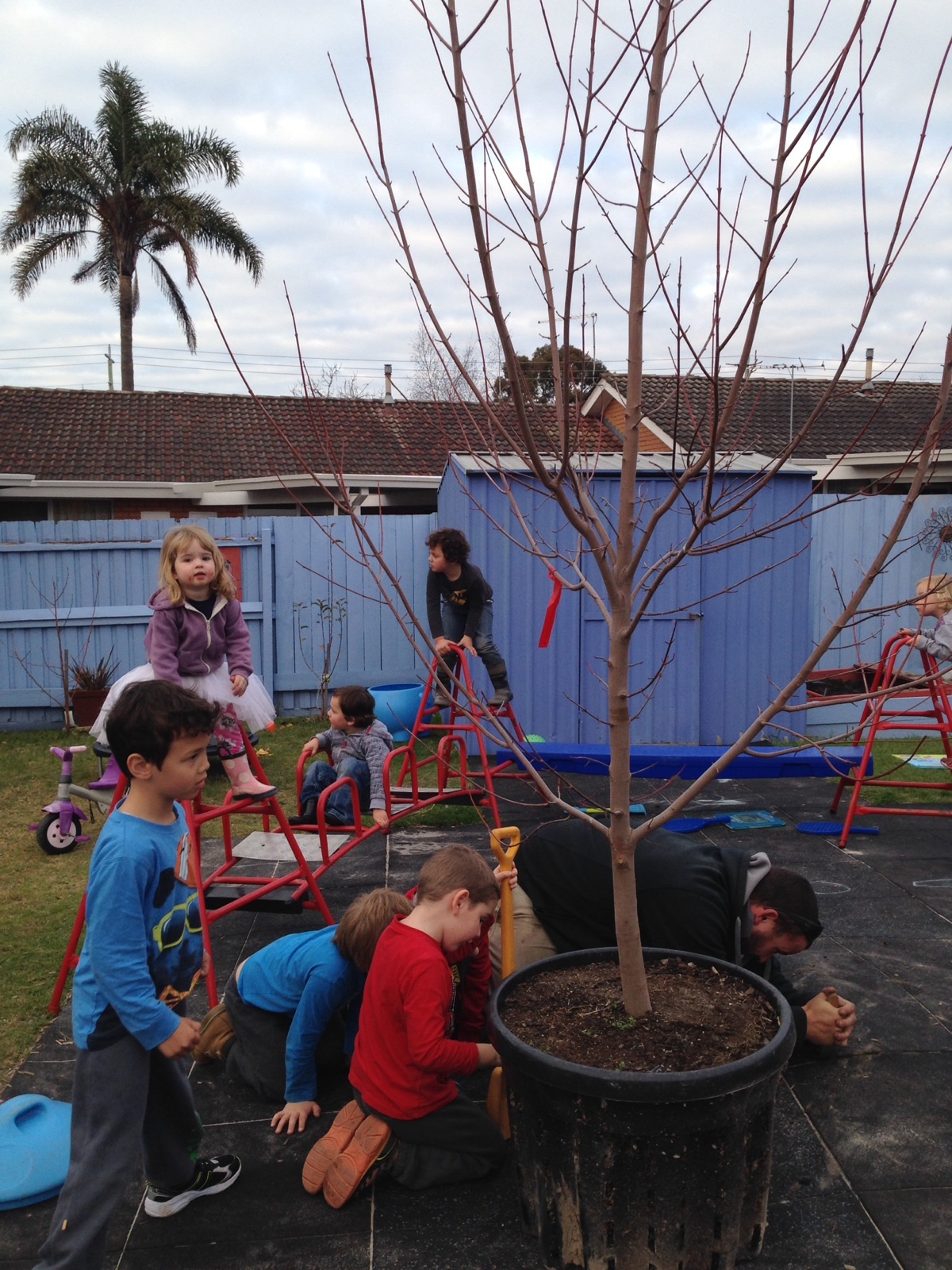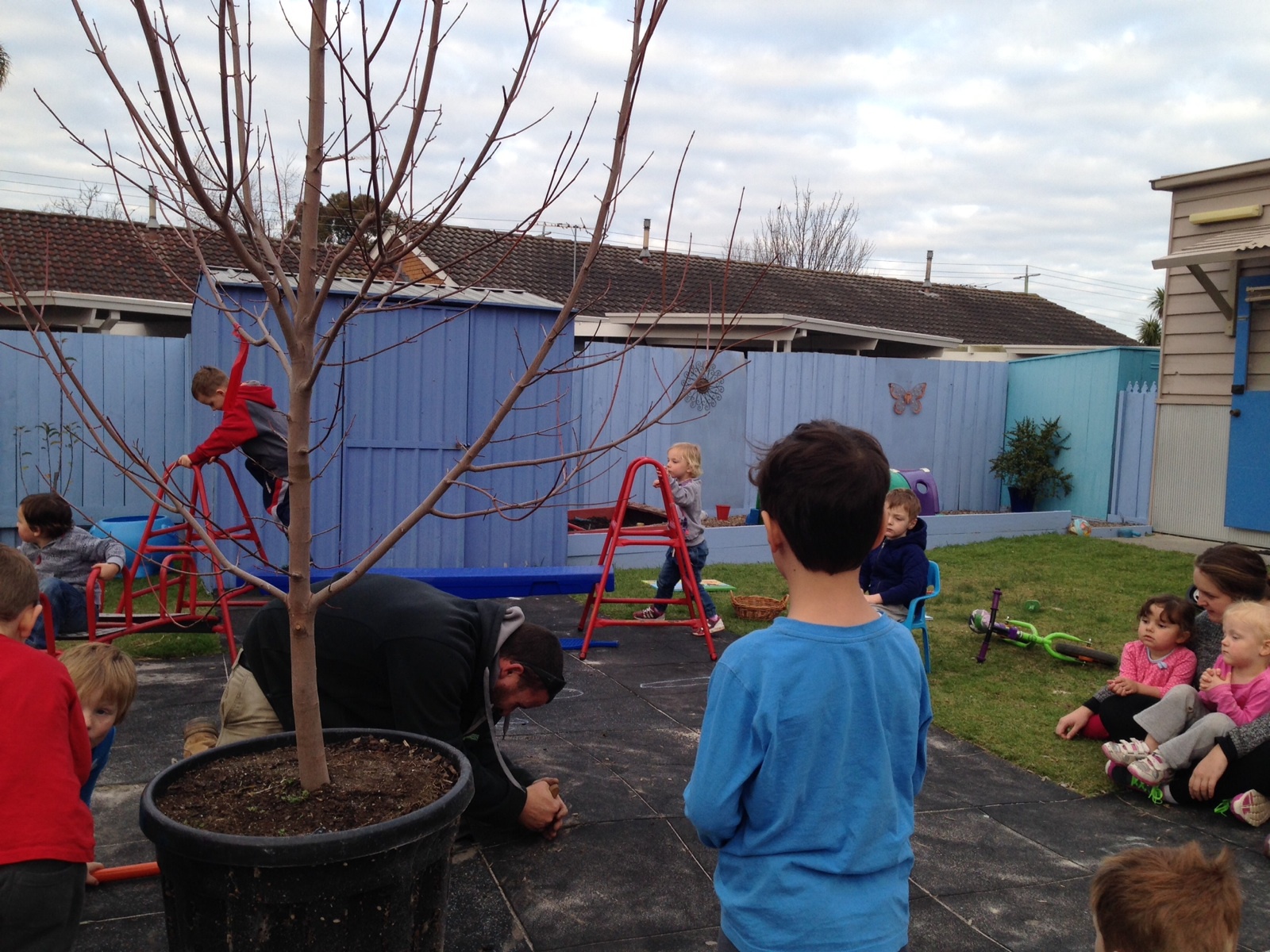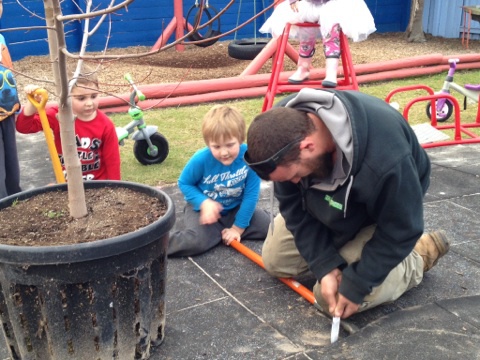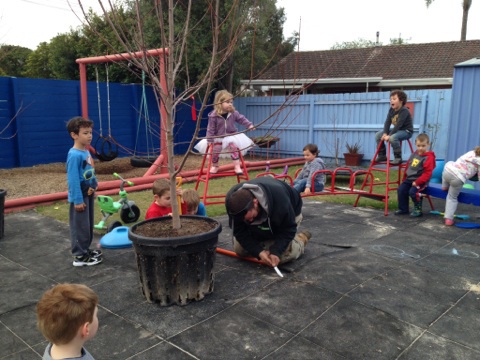 TYABB CFA VISIT

FIRE SAFETY
02.09.2015
One of the Tyabb Village children, invited their Dad to come and teach us all how to stay safe if we were ever to be caught in a fire.
They showed us the breathing aparatus, which was very noisy when the alram went off. They taught the children to 'get down low and go go go', they all did a fantastic job of listening and following the instructions given by the firefighters.
Then we ventured out the front to all have a go of squirting the water from the hose and to check out the truck.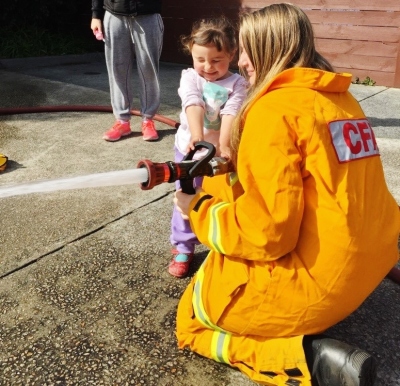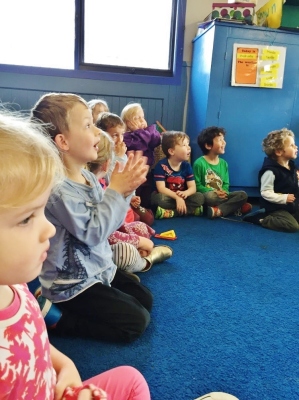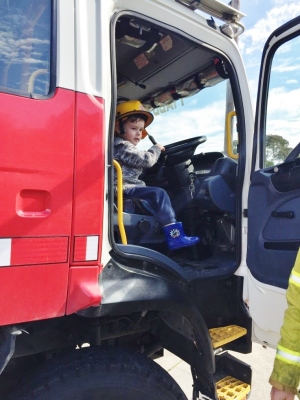 TYABB VILLAGE FAMILY INFO NIGHT

CHILDREN'S EDUCATIONAL PROGRAM
05.10.2015
A family information evening was held to discuss the children's educational program and also to officially launch the new plans for our building renovations and the redesign of Tyabb Village. This was attened by a few very interested families who added their contributions to our plans. The next few months coming into summer is a very exciting time as we watch our building change and our vision come to life.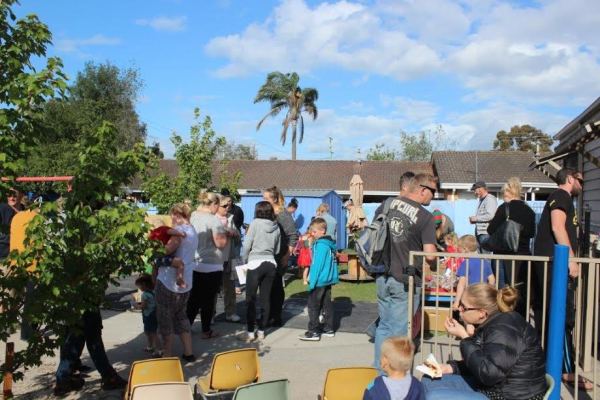 TWILIGHT MARKET

LOCAL COMMUNITY
04.12.2015
This event was for all the families and friends of  Tyabb Village and the local community. We had many local stall holders with handmande crafts and baked goods. The children from the Village made Christmas decorations and treats to sell at their own stall, they had a fabulous time making and selling their products. 
All proceeds raised were donated to our local children's welfare service OzChild to keep with the Christmas theme of the "gift of giving", the children from the Village travelled to Mornington to OzChild to deliver their gifts and donations.